 Evaluations Senaptec
The Senaptec Sensory Station is a comprehensive solution for sensory training and evaluation. The platform uses the principles of neuroscience to evaluate and train the athlete's sensory-motor system and improve performance. It evaluates 10 skills using science-based methods and offers instant results on a high definition monitor. The skills assessed include visual clarity, contrast sensitivity, depth perception, near-far quickness, hand-eye coordination, multiple object tracking, reaction time and perception span. The results can be compared to Senaptec's growing database by sport, position and competition level. The cloud-based analytics feature is designed to identify athletes' strengths and reveal opportunities for improvement.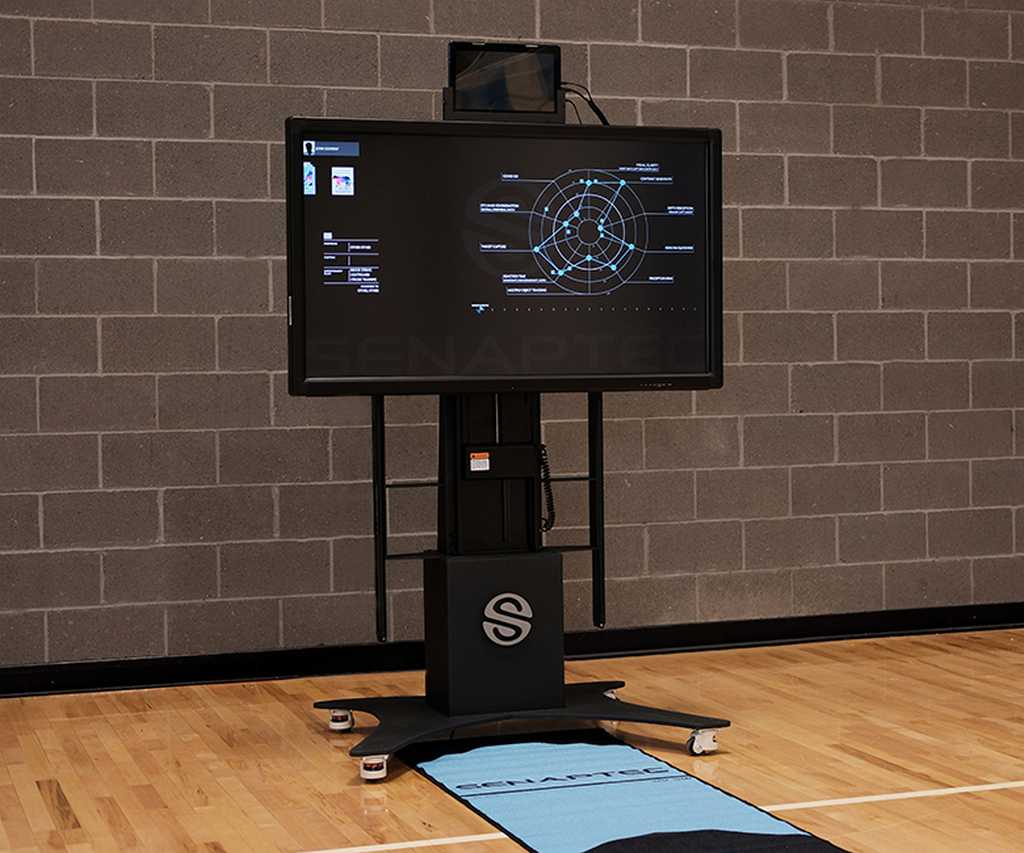 The system uses an algorithm that pinpoints athletes' skills and offers a custom sports performance training plan for the areas that need improvement using tools that help improve visual and sensory performance. The Complete Senaptec Sensory Station runs on a 55'' ultra-high definition touchscreen and offers exceptional accuracy of measurement. Both the assessments and the training protocols make it easy to run an entire team from a user-friendly interface. The platform comes with a monitor, freestanding or wall mount units and live access to a continually updated database.
The system also measures the speed at which visual information is acquired and how fast attention can move to distant objects. These measurements are then compared to a large database, which includes information from athletes of all levels and abilities, to identify any weaknesses that may exist. Studies have shown that this scientific approach to visual training not only improves athletic performance, but can also reduce the risk of injury.Coordination between sensors and motor systems is essential for athletic performance.
Benefits for Athletes:
Better limb-to-eye coordination, faster reaction time, better depth perception, improved performance, avoiding injuries.