 Evaluations Pedography
The currex FOOTPLATE and FOOTPLATE PRO are intuitively operated pressure plates for dynamic foot pressure measurements and postural analysis of the body's centers of gravity. With just six clicks, you will receive all meaningful data on the function of the foot, the timing of the roll-through and the movement of the body's center of gravity.
At a height of only 5 mm, the currex FOOTPLATE offers exceptionally high-quality sensor technology and data, as well as power supply, access via a single USB connection. With wear-free sensor technology and digital calibration, the FOOTPLATE delivers clinically valid and continuously calibrated data with perfect interpretability. Successful therapies, e.g. such as a cranium-sacral treatment or the status of a sensomotoric insole recommendation can be documented.
The new CURREX MONOLITH delivers a unique and individualized shoe fitting process to your customer. A modern pressure mapping system (more than 4000 sensors) reads foot behavior 100 times per second then automatically classifies the foot into a support category whilst measuring length and width to ensure the perfect fit.
The global database recommends di erent shoes from your own shoe stock as well as the perfect currex insole and socks. The results can be sent as interactive reports via email to increase long-term customer loyalty and repeat business. This media module allows your customers to virally promote your business by sharing their reports on social media networks.
SPEED
Complete analysis and shoe recommendation in just two minutes!
EXPERTISE
Adds a specialist service to your fitting process that every customer can see.
WOW-EFFECT
Have every customer blown away by your fitting service.
The emed® systems are the family of novel platform measurement systems. All emed® platforms operate with calibrated capacitive sensors. For easy data transfer the platforms connect directly to the computer via the USB interface.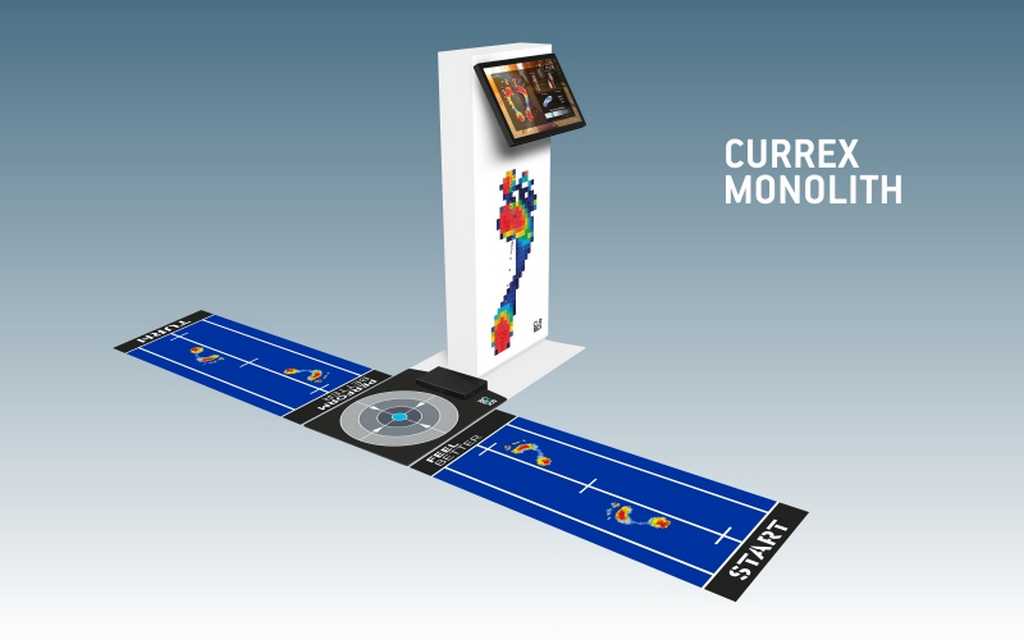 The emed®-m and the emed®-x systems are used in a high sensor resolution mode with a sensor resolution of 4 sensors/cmÇ and, depending on the emed® version, a frame rate from 50 to 100 Hz. The emed®-x alternatively operates in a high-speed mode with a sensor resolution of 1 sensor/cmÇ and a frame rate up to 400 Hz. With a user-de ned reduced sensor area, the platforms can be scanned with frequencies greater than 800 Hz.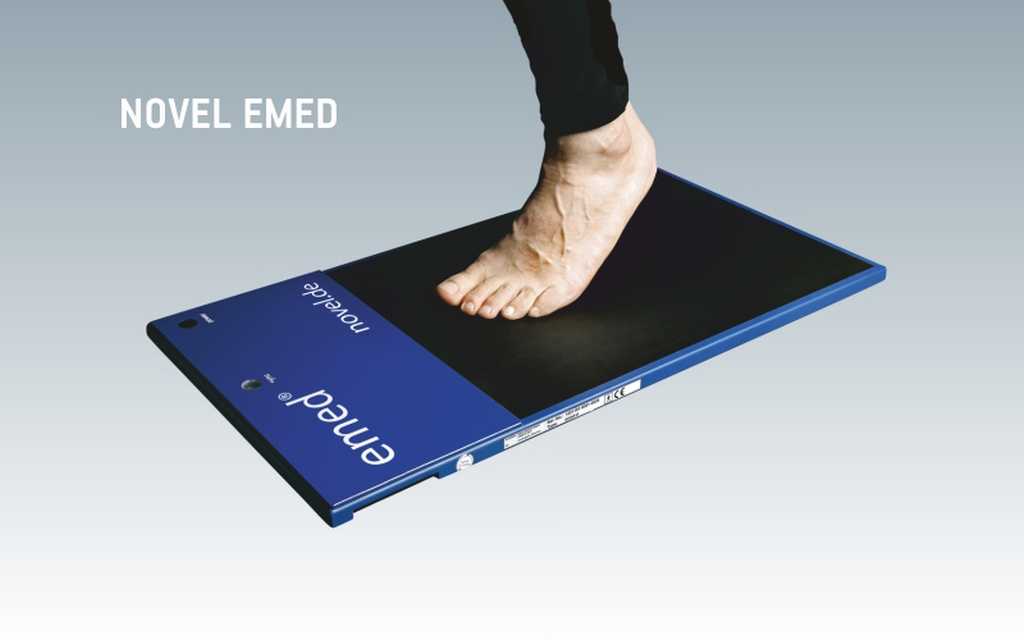 The emed®-x supplies frame-by-frame input and output signals for synchronization with motion analysis, digital video and EMG. All emed® platforms bear the CE mark for calibrated medical device Class 1 with a calibrated pressure range from 10 kPa to 1.25 MPa. Novel developed speci c scienti c software for pedographic data collection and analysis for use in combination with all emed® systems. The pedar® system is an accurate and reliable pressure,distribution measuring system for monitoring local loads between the foot and the shoe. The pedar® o ers the ultimate versatility with its multiple standard features and operating modes.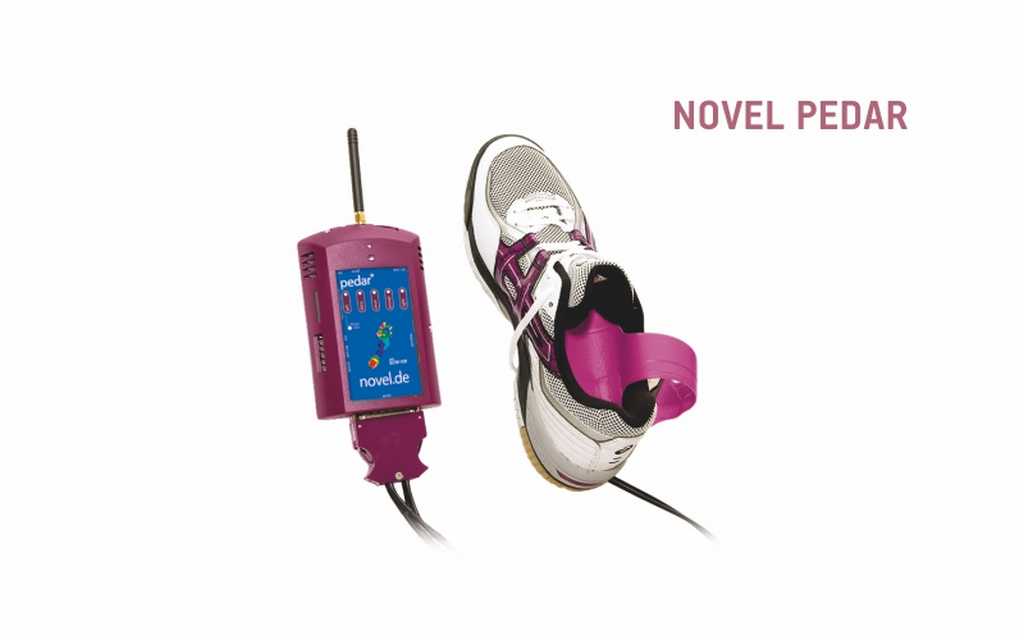 The pedar® can be tethered to a PC via a ber optic/USB cable. It can also function in a mobile capacity with its built-in BluetoothTM technology or, as yet another alternative, the pedar® system's ˇ ash memory storage allows data to be collected in any setting and then downloaded to the computer at a later time. The pedar® can also be used for long-term load monitoring. For that application novel has developed the pedoport® software which fully integrates with the pedar® system